BAS EW Player Edition *SH*
456,00 €
3 vorrätig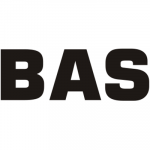 Beschreibung
The PLAYERS EDITION cricket bat is handmade using Super Grade A light weight English willow. These bats are specially made for international batsmen as the willow is select for Test match and ODI cricket. We only provide a limited number of this bat. bats each year as the Super Grade A light weight English willow is limited and used for the international players.
Profile: Full profile to give a professional pick up and balance.
Sweet Spot: Mid blade, suited to both front and back foot play.
Handle: Premium Cane for feel through the blade.
Handle Shape: Semi-Oval bottom hand for extreme comfort.
Bow: Even mid blade bow with a slight bow.
Edge: Big edge profile
Grip: Multi-textured BAS grip
Weight: 2.8 to 2.11
Bat Cover: Includes a free padded bat cover.